Transforming Networks Together with You
---
Network Transformation is a big business. Globally, there are many opportunities to increase profitability by meeting customers' need to cope with and thrive from digital disruption. RUC has built a thriving trans-pacific business from its commitment to equip customers for growth through responsive and excellent services and we'd like you to be part of that. By being our partner, we can together expand our capabilities globally, combine expertise and explore opportunities for greater profitability.
Grow you business by becoming RUC's select global partner. RUC has the footprint, the expertise and resources to help you scale your capabilities instantly satisfy your existing customers and win new ones.
Apply now to join our Partner Program and a designated RUC representative will keep in touch with you shortly to discuss how we can work and grow business together.
Why partner with RUC
A partner of choice for excellent customer-first services
Growing Trans-Pacific Footprint
with thriving business in both the United States and Asia.
Pool of Experts
with many years of experience in network builds in both existing and greenfield sites.
Extensive vendor network
allowing you to approach customers with vendor- and technology-neutral propositions
Solid reputation
as a company that delivers responsive, unwavering commitment to excellence
Growing list of satisfied customers
who can vouch for the quality of our services
RUC is a registered contractor of Avetta, formerly called Browz, a global contractor management services company dedicated to helping world's leading organizations connect with qualified suppliers, contractors and vendors.
We are also a member of The Communications Infrastructure Contractors Association or NATE, a US-based non-profit trade association dedicated to providing a unified voice for companies in the diverse tower and communications infrastructure construction, service and maintenance industries.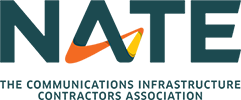 Our existing partner

CADSOURCING provides drafting services to small, medium and large A&E firms who work for major telecom carriers, like Verizon, T-Mobile, AT&T, and Sprint.
CADSOURCING was formed with the vision of providing highest quality CAD drafting services at a competitive rate.
Service Area includes:
All 50 states in the US
Franchise
Retail
EV Charging Stations
Small Cell
OSP